Policies
Golden Coast Rental Policies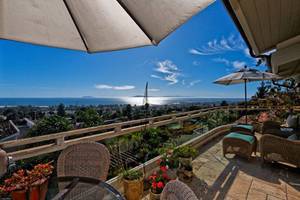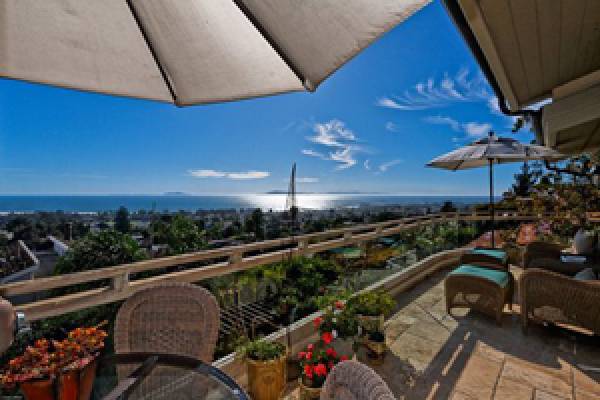 Long Term Rental Application
Please fill out this application and turn in to: RE/MAX Gold Coast Property Management 3550 S. Harbor Blvd 2-104 Oxnard -Channel Islands, CA 93035 or fax 805-832-4076 or scan and email the docs to info@remaxgoldcoast.com 

A rental application fee is $35 per person (This FEE is non-refundable) over the age of 18 years of age. Copy of Photo ID is required. If all documents are not with the application your application will not be processed. 
Required documents upon turning in paperwork
Proof of all income
Past 2 months of bank statements
Past 2 years of W-2's
Copy of photo ID
$35 per person over the age of 18 years of age
Check, Cashiers Check or Money Order payable to RE/MAX Gold Coast Property Management
Vacation Rental Policies & Procedures
CHECK IN /CHECK OUT: All guests agree to vacate the property at 10AM
on the date stated in the contract.  You must return all keys to the office and lock all windows and doors, and set alarms if applicable.  Guests are expected to leave the property in reasonably clean condition.  Should the Guest not properly lock or alarm the property, they may be responsible for damages should a burglary occur.  Should a property not be locked and properly secured, you may be charged a $50 service call from RE/MAX Gold Coast Property Management to do so. If keys are lost Guests will be responsible to have locks rekeyed at Guests expense.
PROPERTY CONDITION / CLEANING: 
Guests are expected to maintain the property in reasonable condition during their stay.  Guests assume liability for any loss or breakage of the contents of the property.  If there is a breakage or damage to the appliances, furnishings, or the property itself, the Guest is responsible for reporting such findings to RE/MAX Gold Coast Property Management as soon as possible.  Any damages MUST be reported to our office prior to departure in order to make a claim under the Damage Waiver contract. 
Otherwise
the Guest will be charged for any damage discovered by RE/MAX Gold Coast Property Management.  Manager reserves the rights to charge an additional cleaning fee on your credit card should the condition of the property require more cleaning than usual.  Should your occupancy be over 30 days, you will be required to have maid service at your expense, to be provided by the cleaning service assigned to the house by the Manager.  All house-cleaning of the property shall be by the cleaners employed by the Owner or by the Manager.
SMOKING / PETS / OTHER: 
All of our properties are non-smoking. All pets must be declared and approved by RE/MAX Gold Coast Property Management and Guests must comply with all condominium or neighborhood rules.  No boats, motorcycles, RV's campers, or motor homes are to be kept on or near the property.  Please be respectful of the local neighbors with regards to noise.  You may not assign the property or sublet the property to others.
CANCELLATION POLICY:
Refund of full deposit and rent is only refunded if we are able to re-rent the unit in a timely manner. Highly suggest purchasing the Travelers Insurance. Please contact your credit card.
SUBSTITUTIONS: 
In the unlikely event that the property you reserved becomes unavailable for whatever reason, Manager will attempt to accommodate you with a comparable property and will issue a full refund if a comparable property is not available.  If a more expensive property becomes available, all additional costs will be the responsibility of the guest at the guest's option to reserve the more expensive property.  Manager acts as Agent for the Owner of the property.  The manager is not the Owner of the property.  If the Manager is unable to find alternative housing, the liability of the Manager to the Guest shall be limited to the refund of all sums paid by Guest for the Property.  No further liability to Guest shall be provided.
AIR CONDITIONING: 
Most properties in Oxnard and Ventura do not offer air conditioning. The cool ocean breeze is our A/C.  If this is a concern, please confirm that the property you have leased does have air conditioning.
INTERNET ACCESS & CABLE TV: 
Many of our homes have various types of internet & cable access provided by various third parties.  Neither Manager nor Owner is responsible for data loss, theft, loss of internet or cable access or connection or inability of a Guest to connect to the internet.
SECURITY ALARMS: 
Manager and Owner have not made any representations about an alarm system.  Neither Manager nor Owner's insurance covers loss or damage to the Guest's personal possessions.  Guest bears all risk of loss at the property.  If there is an alarm at the property it may or may not be operable during your stay.
INJURY:
Manager and Owner will not be liable for damage or injury to persons or property arising from acts or omission of the Guest, or Guest's family for losses or damages to property due to theft, fire, smoke, water, rain, snow, ice, vandalism, acts of God, etc. or any other causes other than as a direct result of gross negligence of Manager or Owner.   Guest will hold Owner and Manager and their employees harmless from any liability or loss or damage to the property by Guest or others present.
CONTROVERSY:
The laws of the State of California shall govern all controversies and disputes between the parties.  All controversies or disputes shall reside in Ventura County, California regardless of where the rental agreement was signed.  Guest shall be responsible for any attorney's fees and other expenses incurred by the Manager or Owner should Guest breach this agreement.
ISSUES OF THE ENVIRONMENT:
Under the rental agreement Guest is leasing a residential property or home.  Many unknown conditions at a home or property can cause injury or illness to the occupants of the property.  More frequently, cases are reported in which occupants of a property suffer injury or illness as a consequence of unknown environmental conditions, such as residue or mold from house products (cleaning products, perfumes, air fresheners etc.)  Neither the Manager nor the Owner is qualified to find, detect, or evaluate such environmental conditions that can cause injury or illness.  If you become suspicious that such a condition exists at the property, you are required to promptly report your suspicion to RE/MAX Gold Coast Property Management immediately.  For any and all fire-related, police-related or health emergencies, call 911 first.  Guest shall waive any claim for damages for Guest or Invitees to the property resulting from an unknown environmental condition on or near the property. RE/MAX Gold Coast Property Management can not guarantee surrounding areas to have no construction going on. We are not liable for noise. We can do our best to insure that there is no construction at the time of booking.